I gave you what you asked for but it wasn't what you wanted, let alone what you needed. If I knew then what I know now, I wouldn't have been with you. I would have realized that life with you was just to good to be true.
Now here we are 5 yrs in and I'm wishing I never met you. I swear sometimes you're crazy; or is that what you want me to believe? You said you wanted someone that would be true to you, someone who would never lie. I gave you that and much more, but it feels because of my honest nature you're taking advantage of that. I can't deal. There are so many things that you've done already that has got me reconsidering a life long partnership with you.
I know that with you I'm going to have to give up my dreams and that is just not an option. Never has been never will be. And if you really want to be with me that is the way it is going to be point blank period. I'm tired of feeling like I'm your child when I'm suppose to be your woman. If you want a child, you need to take care of the one you have. Go tell them what to do because this a grown ass woman over here! Who needs no supervision.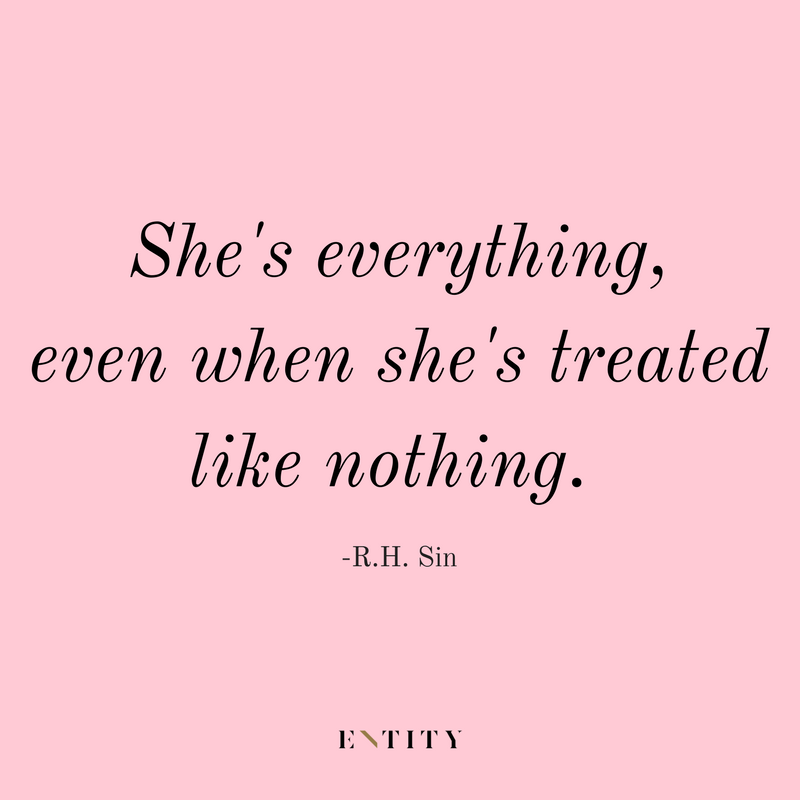 Even though I say this, I know that you're going to continue to act the way you act because you can't get passed the women who hurt you in the past. And I just will not let that be my cross to bare. Some other woman who is willing to deal with you and your crazy reasoning is going to have to endure your constant accusations and silent treatment, because it won't be me! I've got to many places I want to go, to many experiences I want to have and to much money to make to be sitting here letting you drag me down with you.
Photos Provided By: https://www.pinterest.com/pin/861524603691163446/?lp=true, http://www.quoteambition.com/best-strong-women-quotes-images/, https://www.entitymag.com/strong-women-quotes-resilient/strong-women-quotes-entity-3/